SIMON DUDLEY AND THE UNHOLY ALLIANCE BETWEEN DEVELOPER AND GOVERNMENT AGAINST THE COMMUITY – FORMER COUNCIL LEADER & HOMES ENGLAND SENIOR INDEPENDENT DIRECTOR [FROM JULY 4 2019] AND INTERIM CHAIRMAN [TO OCTOBER 2020 – REPLACED BY PETER FREEMAN][APPOINTED BY ROBERT JENRICK SECRETARY OF STATE FOR HOUSING, COMMUNITIES AND LOCAL GOVERNMENT]
Appointment of the Chair of Homes England Contents
---
Published: 15 October 2020
1 

Chair of Homes England
Introduction
This Report follows the pre-appointment hearing we held with the Secretary of State's preferred candidate for the Chair of Homes England, one of four posts which are subject to pre-appointment scrutiny by the Housing, Communities and Local Government Committee.1
2. 

Following the resignation of Sir Edward Lister as Chair of Homes England, the Secretary of State appointed Simon Dudley to the role of Interim Chair while the Department made plans to recruit a new permanent Chair.2 Mr Dudley was previously the Senior Independent Director on the Homes England Board. The recruitment process began with a new job description, updated to reflect that the role and remit of Homes England "changed significantly".3
3. 

The recruitment process was understandably delayed by the dissolution of Parliament and the COVID-19 pandemic, which meant interviews were not held until July 2020. The Secretary of State also reopened the competition for a short period from June to July 2020 after one of the candidates invited for interview withdrew from the process.

4. On 2 October, following the completion of the recruitment process, the Secretary of State wrote to the Committee to confirm he had selected Peter Freeman CBE as his preferred candidate for the role.4
Homes England
5. Homes England is an executive non-departmental public body, sponsored by the Ministry of Housing, Communities & Local Government, with a variety of powers and functions within the housing market in England, including funding new affordable housing, unlocking public and private land, offering expert support, and delivering home ownership products such as Help to Buy.
The role and responsibilities of the Chair of Homes England
6. The responsibilities of the Chair of Homes England are set out in full in the candidate information pack.5 They include the following essential criteria:
Comprehensive experience at Board level as a Chair or non-executive of a large organisation supporting, challenging and holding to account a strong executive team and conveying confidence in the organisation's capability to deliver on its objectives.
Extensive experience of stakeholder engagement in public facing positions, with proven influencing and networking abilities with diverse and high-profile key decision makers.
Ability to show evidence of excellent judgement and ability to assimilate a range of perspectives and evidence.
Proven track record of leadership within organisations of at least comparable scale and complexity.
Strong commercial experience, along with notable financial and risk management acumen.
A passion and enthusiasm for working with Government in meeting the challenges of the housing market.
The candidate
7. 

Peter Freeman CBE, the Government's preferred candidate, founded the Argent Group in 1981, and is a current non-executive director at Argent. Mr Freeman has also been Chair of Mayfield Market Towns Ltd since 2012. He was Chair of the Steering Group and author of 'Housing sprint – how to solve the housing crisis', published in March 2020. Mr Freeman's CV is appended to this report.6
8. We held a pre-appointment hearing with Peter Freeman on 12 October 2020. In line with the guidance drawn up by the Liaison Committee on the conduct of pre-appointment hearings, our questioning sought to test Mr Freeman's professional competence and personal independence. We explored the following areas:
The candidate's priorities and motivations for applying;
His experience of stakeholder engagement and leading organisational change;
His potential conflicts of interests;
Priorities for Homes England, including social housing, public land disposal, and housing quality.
Conclusion
9.We endorse Mr Freeman's appointment as Chair of Homes England, subject to him resigning from the Board of Argent Services LLP and divesting his financial interests in Mayfield Market Towns if and when it receives an allocation, and with the assurance that neither the King's Cross project nor Mayfield Market Towns—while he has a financial interest—will make any request for Homes England funding. We also wish to make sure he divests himself of any other pecuniary or non-pecuniary interests that might benefit from Homes England support in the future. We believe this is necessary to avoid any accusations of conflicts of interests, whether real or perceived.
---
---
Homes England Senior Independent Director Appointed
Homes England confirm Simon Dudley has been appointed Senior Independent Director.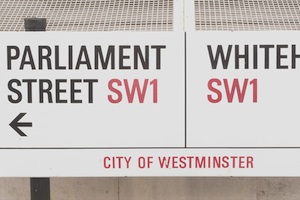 Homes England can confirm that Simon Dudley has been appointed Senior Independent Director by the Homes England Board today (4 July 2019).
The Non-Executive role is in addition to Mr Dudley's responsibilities as a Board member and will include acting as intermediary between the Chairman and Board members and deputising for the Chairman.
Mr Dudley will commence his new role with immediate effect, including deputising for Sir Edward Lister during his short leave of absence while he carries out specific work related to the Conservative Party leadership contest.
10:19AM, Tuesday 22 October 2019
The ex-Riverside Tory councillor, who resigned suddenly last month, tweeted his announcement last night and will aim to be selected to stand for the Ruislip, Northwood and Pinner seat held by the outgoing Conservative Nick Hurd MP ahead of an anticipated general election.
He said: "There is something very special about applying to be the MP for the place where you grew up. This Parliament needs a serious refresh #GetBrexitDone."
Mr Dudley is acting chairman of Homes England, a government agency designed to drive forward new housing, and was borough leader for three and a half years.
His tenure saw major construction projects either start or gain planning approval as part of Maidenhead's regeneration but he was unable to complete the Borough Local Plan development guide and the council's financial management has been criticised by a public finance accountancy firm.