Guli Frances-Dehqhani: The bishop tackling England's housing crisis – BBC News
Guli Frances-Dehqhani: The bishop tackling England's housing crisis
By Brian Wheeler
BBC News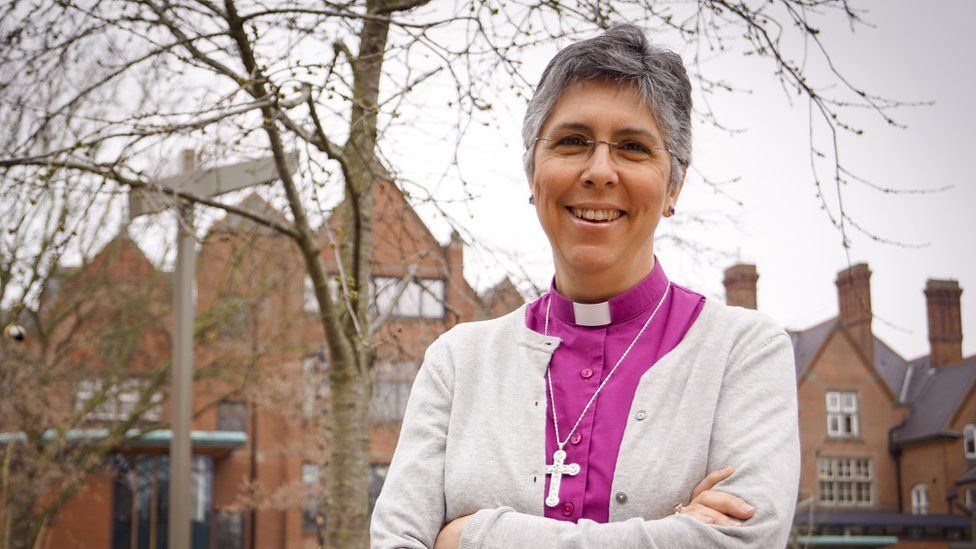 Housing the poor and destitute used to be what the Church of England was all about, but in recent years it has arguably become better known for selling off land to the highest bidder.
The Bishop of Chelmsford, Guli Frances-Dehqhani, is determined to do something about that.
As England's first Bishop for Housing, she is spearheading efforts to build affordable homes on church land and campaigning for long-term solutions to what Archbishop of Canterbury Justin Welby believes is one of the biggest crises facing the country.
As a former refugee, Bishop Guli understands the importance of a stable, secure home.
Her family was forced to flee Iran – where her father Hassan Dehqani-Tafti was an Anglican bishop – in 1980, in the wake of the Islamic revolution.
"I arrived in this country, aged 14, initially as a refugee, someone who had just lost home in the fullest sense of its terms – both our physical home, which was confiscated by the authorities, but also home in terms of where your roots are, your country of origin and so on," she tells me.
The family settled in Hampshire, and slowly came to terms with the fact that they would not be returning to their home country.
She came to appreciate that home is "where we find our place of belonging, it's where we feel safe, where we can build stability and community," she says.
"It's all of those things, and I suppose in my teenage years I experienced the kind of profound injustice of having that torn away, frankly.
"And the journey for me has been about using that in my role, and in my ministry, in such a way that is life-giving, rather than turning me bitter and angry and in on myself."
She made history in 2017, when she became the first woman from an ethnic minority to be ordained as an Anglican bishop and later this year will take up a seat in the House of Lords.


How much land does the Church own?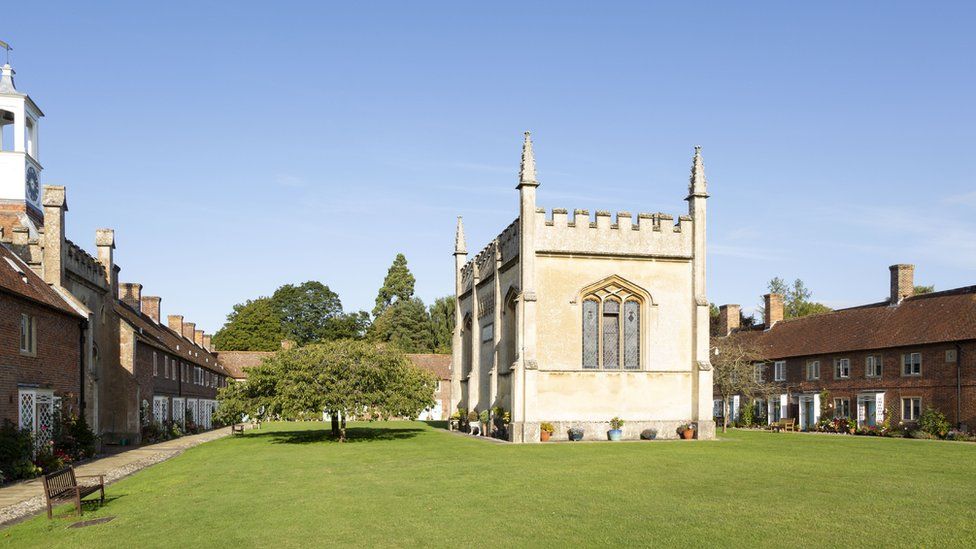 The Church of England is one of the country's biggest land owners – but it does not know the precise amount
It says it has about 200,000 acres – equivalent to an area more than half the size of Greater London
Just over half of that is owned by the Church Commissioners, which is worth an estimated £2bn
The rest of the Church's land is spread among 42 dioceses, and more than 12,000 parishes


Bishop Guli admits to hesitating a little when Justin Welby offered her the newly created housing role last year, as it was not exactly her specialist subject.
But she says the archbishop's vision – based on Coming Home, a Church report on the housing crisis published earlier this year – chimes with "my own passion for social justice and the Church's involvement in the public sphere".
The Church of England can't solve the housing crisis on it is own, she argues.
That will take long-term government action.
But she believes the Church has a moral duty to do what it can, given that it is sitting on such a large amount of under-used land.
And she is determined to ensure that Coming Home does not join the ranks of other well-meaning reports "gathering dust on the shelf".
Angry protests
One part of her job will be convincing local parishes, and the Church Commissioners, who manage the Church of England's investments, of the need to make financial sacrifices for the greater good.
The Church has come in for much criticism in recent years over its policy of selling land and property to the highest bidder.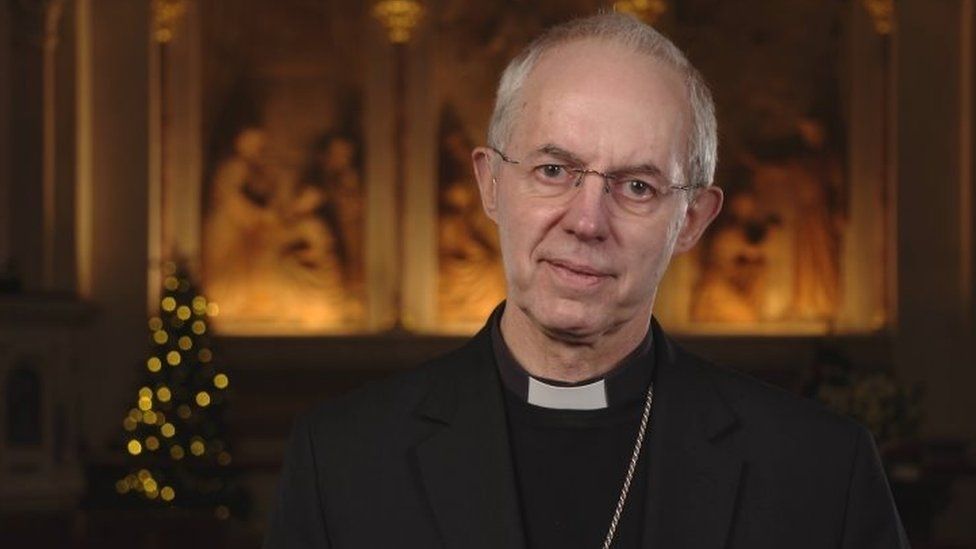 In one well-known case, the Church Commissioners faced angry protests from MPs, residents – and members of the clergy – over their decision to sell 1,630 affordable homes in south London.
There are smaller examples around the country of local churches being accused of putting profit before the needs of communities.
Churches say their hands are tied – they are obliged by charity law to maximise their income. The money raised is used to fund clergy pensions, the upkeep of historic buildings and community projects.
The Church's lawyers recently clarified their guidance on land sales, to reflect the new focus on creating affordable homes, and its ruling body, the General Synod, voted to back further moves in that direction last month.
"It is absolutely now agreed that meeting housing needs, particularly for the poorest and the most marginalised, is integral to the mission and ministry of the Church of England," says Bishop Guli.
'Daunting'
Rather than selling land off, she and her team are encouraging churches to build on it – but she first needs to reassure them that they will not face financial ruin, or legal action.
"We can't force them to do it," says Bishop Guli, and "for many, like myself, who aren't experts in this field, it can be quite daunting".
"There can be a fear that we can act unwisely, or we can have the wool pulled over our eyes, or we can get drawn into something that's going to cost us a huge amount and go pear-shaped."
But she is also keen to reassure parishes that might be struggling financially that building homes on their land "can generate a little bit of income" as well, if it is managed with the "right partners".
Her team is working with with individual churches and dioceses to help them navigate their way through potential difficulties.
It has launched a digital mapping tool to enable churches to find out what land they actually own and whether it is suitable for development. There have also been discussions about setting up a National Church Housing Association, although Bishop Guli stresses that this is at an early stage.


Affordable homes for local people?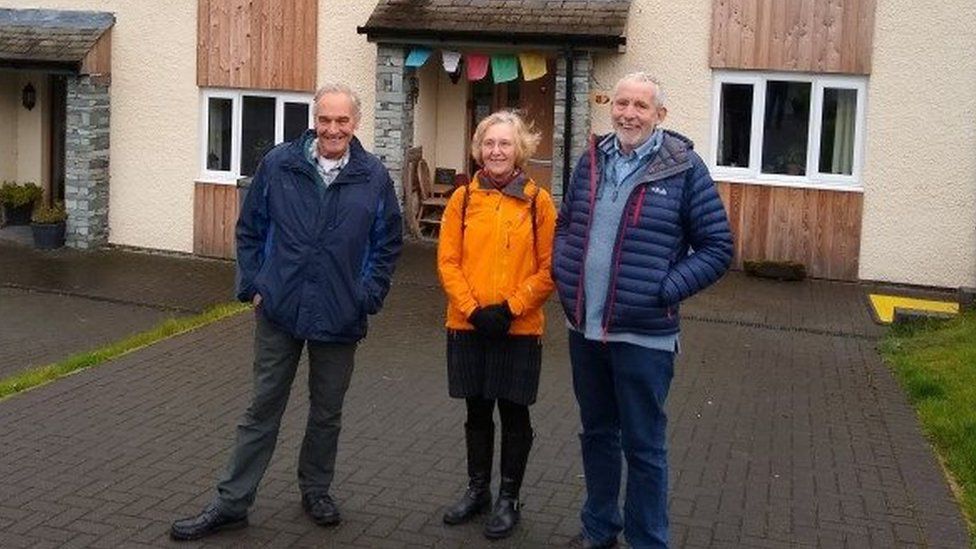 The Church of England highlights a housing scheme in Keswick, Cumbria, as an example of what it wants to achieve.
Keswick Churches Together wanted to help local people who had been priced out of the property market.
It set up a non-profit Community Land Trust, with funding from the local council, the Quakers, and the government's Homes England agency – plus £1,1m in loans.
The vicar of St John's church offered to sell them a piece of land next to the church graveyard to build 11 homes.
About half are for shared ownership and the rest are rented out at what the church says are "truly affordable" rates – in line with local earnings.


Local opposition to development is another potential barrier to the Church's ambitions.
In a Lords debate in March, Conservative Lord Lilley said the Coming Home report should have contained a "more ringing denunciation of Nimbyism," which he argued had to be "faced down".
("There may be some good reasons to be a Nimby," says the report, before adding that Jesus would not approve of them.)
'Real life'
Bishop Guli says she understands people's concerns about new development on their doorstep.
"We don't want to go into any locality where there happens to be land, and force on to that place something that is just not going to work.
"The starting place is seeking the views of the residents – what is needed here to be able to enhance community life?"
The Church will not be setting any targets for the number of homes to be built on its land, which will help ease pressure, she argues.
It favours a more "holistic" approach to development based around five core values – that housing should be "sustainable, safe, stable, sociable and satisfying".
But it does want the government to change its definition of "affordable" homes, so that it reflect people's ability to pay rather than local market rates.
Bishop Guli is trying to set up a meeting with Housing Secretary Robert Jenrick to discuss these ideas.
What does she say to those who believe the Church should stay out of politics – and has no business dabbling in property development?
"That's not the Christianity that I recognise and it's not how I understand faith. Faith, for me, isn't dislocated from real life."